I Get Around
The Beach Boys
23 hours ago
Uptight (Everything's Alright)
Céline Dion & Stevie Wonder
23 hours ago
Pinball Wizard
The Who
23 hours ago
How Do You Do It
Gerry & The Pacemakers
23 hours ago
(Theme From) The Monkees
The Monkees
23 hours ago
Sympathy for the Devil
The Rolling Stones
23 hours ago
You Keep Me Hangin' On
The Supremes
23 hours ago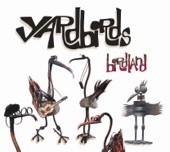 For Your Love
The Yardbirds
23 hours ago
Hangin Five
The Delltones
23 hours ago
Here Comes My Baby
The Tremeloes
23 hours ago
Ver mais
Totally Radio 60s ao vivo
Just for Hits & Giggles
Totally Radio 60's is a Australian digital radio station owned and operated by Totally Media. Best known for musical genres such as 60s and oldies.
Categorias:&nbsp
Oldies, 60s, Classic Hits
Frequências Totally Radio 60s
Adelaide: Online
Brisbane: Online
Canberra: Online
Darwin: Online
Gold Coast: Online
Hobart: Online
Melbourne: Online
Perth: Online
Sydney: Online
Ver mais
Top Músicas
Últimos 7 dias:
1. The Byrds - Turn! Turn! Turn!
2. The Foundations - Build Me Up Buttercup
3. The Searchers - Sugar and Spice
4. The Atlantics - Bombora
5. Helen Shapiro - Walkin' Back to Happiness
6. Johnny Young & Kompany - Step Back
7. Johnny O'Keefe - Move Baby Move
8. The Delltones - Hangin Five
9. Del Shannon - Runaway
10. Billy Thorpe - Poison Ivy
Últimos 30 dias:
1. The Byrds - Turn! Turn! Turn!
2. The Atlantics - Bombora
3. Helen Shapiro - Walkin' Back to Happiness
4. Johnny O'Keefe - Shout
5. Del Shannon - Runaway
6. Chubby Checker - The Twist
7. Them - Baby Please Don't Go
8. Freddie & The Dreamers - I'm Telling You Now
9. Cliff Richard - Congratulations
10. Little Pattie - He's My Blonde Headed Stompie Wompie Real Gone Surfer Boy
Contatos
Redes Sociais
Partilhar
Comentários