On and On
Stephen Bishop
23 hours ago
You Make Loving Fun
Fleetwood Mac
23 hours ago
True
Spandau Ballet
23 hours ago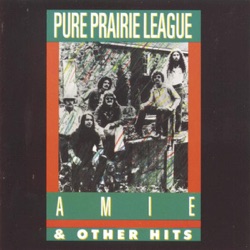 Amie
Pure Prairie League
23 hours ago
We're All Alone
Rita Coolidge
23 hours ago
After Midnight
J.J. Cale
23 hours ago
Count on Me
Jefferson Starship
23 hours ago
You and Me
Alice Cooper
23 hours ago
Where Do the Children Play?
Cat Stevens
23 hours ago
Blow Away
George Harrison
23 hours ago
Ver mais
Soft Rock Radio ao vivo
The Lighter Side of Classic Rock and More!
Soft Rock Radio is an online music radio station exclusively dedicated to the best of Classic and Soft Rock from the 70s, 80s, and 90s. By live streaming globally, it offers individuals worldwide the opportunity to listen live to a radio station modeled after classic radio stations pre-80s that privileged singer-songwriter acoustic music.
Here, listeners can enjoy the best Mellow, Soft, and Yacht Rock from the 70s to the 90s, with a light touch of occasional Pop music.
Categorias:&nbsp
80s, 70s, Classic Rock
Frequências Soft Rock Radio
Manchester: Online
Top Músicas
Últimos 7 dias:
1. Lady Gaga - The Cure
2. Layzx - Sasuke Uchiha
3. Firefall - Strange Way (Single Version)
4. Crosby, Stills & Nash - Wasted On the Way
5. Alice Cooper - You and Me
6. Walter Egan - Magnet & Steel
7. Kansas - Dust In the Wind
8. Matthews' Southern Comfort - Woodstock
9. Pablo Cruise - Whatcha Gonna Do?
10. Jefferson Starship - Count on Me
Últimos 30 dias:
1. Lady Gaga - The Cure
2. Layzx - Sasuke Uchiha
3. Demonchild L5 - Ape Mode
4. Firefall - Strange Way (Single Version)
5. Alice Cooper - You and Me
6. Crosby, Stills & Nash - Wasted On the Way
7. Michael Martin Murphey - Wildfire
8. Bill Withers - Lovely Day
9. Jefferson Starship - Count on Me
10. Player - Baby Come Back
Contatos
E-mail:&nbsp
comments@softrockradio.net
Redes Sociais
Partilhar
Comentários